What if My Veneer Is Whiter Than My Teeth?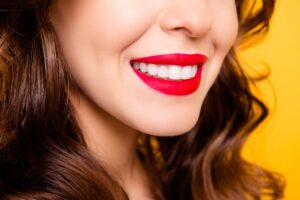 Patients of Dr. Kevin Sands (who is often considered the best dentist in Beverly Hills) are consistently treated to unbeatable care. Dr. Sands is celebrated for his ability to craft long-lasting, durable restorations – especially porcelain veneers. These sturdy shells of material are built to emulate the appearance of natural teeth and improve the aesthetic of the smile.
In our sister website's newest blog post, Dr. Sands addresses an issue that's not often talked about in the dental community: what happens when the teeth surrounding a veneer become discolored? If you're dealing with this common cosmetic concern, click over to the blog for some more information and potential solutions (and, as always, never hesitate to contact Dr. Sands today).
Previous Post
Next Post