Porcelain Veneers FAQs
Are You Looking for a Perfect Smile?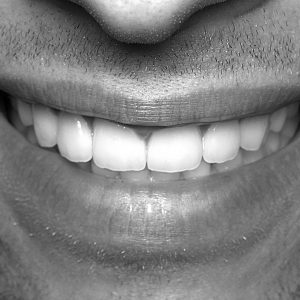 Porcelain veneers allow Kevin Sands, DDS and his world-class lab technicians to create flawless smiles that are beautifully natural-looking. Durable and long-lasting, porcelain veneers are thin ceramic shells that can correct a multitude of aesthetic and functional dental imperfections. They are designed to be indistinguishable once they are bonded to the front surface of your teeth, and the treatment itself is both minimally invasive and virtually painless. A meticulous cosmetic smile evaluation, personalized treatment plan, and custom refinement process can provide you with the smile of your dreams!
Dr. Sands is an experienced cosmetic dentist and understands how important it is to receive treatment from a skilled practitioner you can trust. He is a member of the American Academy of Cosmetic Dentistry (AACD) and has been designing and placing porcelain veneers for many years. Dr. Sands is also a very popular dentist among celebrities, who often depend on bright, beautiful smiles to help them look their best in front of the cameras. During your appointment, Dr. Sands will make sure you are comfortable throughout the entire process, and can answer any questions you may have. He looks forward to helping you look and feel younger and healthier by giving you your very own "movie-star" smile with long-lasting veneers.
The links below will take you to pages with more information on porcelain veneers. To learn more, please call our practice at (310) 273-0111 or e-mail us to schedule an initial consultation.
This has been a total life changer for me
WHAT ARE THE BENEFITS OF PORCELAIN VENEERS?
The benefits of porcelain veneers are many—they can improve the appearance of teeth affected by discolorations, stains, gaps, cracks, and even misalignment. Dental issues caused by a number of conditions can be effectively improved with this advanced treatment.
WHO IS A GOOD CANDIDATE FOR PORCELAIN VENEERS?
If you are looking to correct common dental imperfections and renew the appearance of your smile, you are likely a candidate for porcelain veneers. These treatments have helped millions of people across the world achieve natural-looking results and beautiful new smiles.
HOW DO I CLEAN AND CARE FOR MY PORCELAIN VENEERS?
In order to keep your porcelain veneers in top condition, it is important to practice good dental hygiene at home and visit the dentist regularly. Recommended home care consists of twice-daily brushing and flossing. We suggest patients come in to see Dr. Sands for yearly exams, as well as twice-yearly professional cleanings.
WHAT IS THE DIFFERENCE BETWEEN PORCELAIN VENEERS AND CROWNS?
While a porcelain veneer is a thin shell of porcelain that covers just the front side of a treated tooth to change its appearance, a porcelain crown covers the entire tooth body to restore its strength, structure, and aesthetics. Both veneers and crowns can be used for strictly cosmetic purposes; however, crowns are most commonly used to restore, strengthen, and protect teeth that have been badly damaged by decay or trauma.
HOW LONG DO PORCELAIN VENEERS LAST?
When high-quality porcelain veneers are properly cared for they can last for decades. The porcelain veneers that Dr. Sands uses are crafted from durable, stain-resistant ceramic material which helps prevent damage and discoloration. To help protect your veneers, Dr. Sands may recommend using a custom bite guard during sleep and/or contact sports. Most importantly, it is critical to keep your natural teeth healthy to prevent problems with your veneers. Make sure you are practicing good dental hygiene and visiting Dr. Sands for routine exams and cleanings.
DO PORCELAIN VENEERS HURT?
The porcelain veneers process is virtually painless, and the majority of patients easily tolerate the procedure. For patients with dental anxiety or extreme sensitivity, Dr. Sands can utilize sedation techniques and/or local anesthetics to make sure you are comfortable. Some patients experience heightened tooth sensitivity when the veneers are first applied; however, this condition typically resolves within a short time.
ARE PORCELAIN VENEERS SAFE?
When porcelain veneers are designed and applied by an experienced cosmetic dentist like Dr. Sands, you can be assured that your safety is his primary concern. Our office follows the most stringent safety and sterilization protocols to protect patients' health and wellbeing in all areas of our practice. If you receive sedation during your procedure, your vitals will be closely monitored throughout your visit.
HOW MUCH DO PORCELAIN VENEERS COST?
Veneer treatments are customized for each individual patient, therefore the cost of porcelain veneers will be based on your unique needs. Our practice accepts a variety of payment options to help make the treatment process as convenient as possible.
Do you have more questions about porcelain veneers? Contact our practice to schedule your personal consultation with Dr. Sands.