About Dr. Sands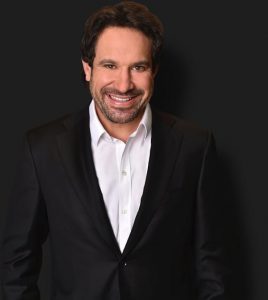 Dr. Kevin Sands firmly believes in the importance of choosing a dentist with extensive experience, as well as one whom you'll feel comfortable with, for all dental needs. Dr. Sands has dedicated his career to helping people renew both the health and appearance of their teeth with porcelain veneers and many other advanced treatments. His passion for dentistry, his incredible eye for detail, and his unique artistic skills have brought beautiful new smiles to thousands of patients. Entrusted by many of our most famous artists and entertainers – including Robert Downey, Jr., Emma Stone, and Eva Longoria – Dr. Sands can help you attain your goals with results that meet, and potentially even exceed, your expectations.
Dr. Sands has been been trained and educated in some of the most prestigious dental institutions in the world, including the USC School of Dentistry and the Las Vegas Institute for Advanced Dental Studies. He is a member of several respected dental organizations, including the American Academy of Cosmetic Dentistry, the American Dental Association, and the California State Dental Association. Dr. Sands is also a proud member of the Beverly Hills Chamber of Commerce.
A number of popular television programs and media outlets have sought Dr. Sands' cosmetic dentistry expertise. He has been featured on The Learning Channel's 10 Years Younger, E!'s Dr. 90210, and the Style Network's 2nd Look. Dr. Sands believes that having a beautiful, healthy smile can have a positive effect on one's overall appearance, and he is committed to helping as many people as possible treat common dental imperfections with comfortable treatment and successful results.
For more information about Dr. Kevin Sands, or to schedule a consultation, please contact our Beverly Hill cosmetic dentistry practice.