Porcelain Veneers Process
Porcelain veneers are designed to enhance the appearance of your smile using extremely thin layers of porcelain applied the front surface of each tooth. Whether your teeth are affected by stains, chips, gaps, or misalignment, veneers can revitalize your smile by effectively concealing these imperfections. Porcelain veneers can instantly reshape, resize, or lengthen the teeth, and the shade of each veneer is customized to suit your aesthetic preferences. Since each porcelain veneer is custom-made to blend flawlessly with the rest of your smile, the results of this procedure can be exceptionally natural-looking and beautiful. The treatment offers many benefits: the veneers procedure is often virtually painless for many patients, and one of the fastest methods of dramatically transforming your smile.
Our experienced veneers dentist, Kevin Sands, DDS, has outlined the porcelain veneers treatment process below:
Treatment Planning/Smile Design
During the consultation process for porcelain veneers, Dr. Sands will perform an oral exam, discuss your expectations, and help you decide if veneers are best suited for your needs. Dr. Sands invests time in the consultation process to better ensure that all of his patients know what to expect and are satisfied with the final outcome of the procedure. Since porcelain veneers are custom-made, he also focuses on clear doctor-patient communication to achieve the aesthetic results each patient desires. Dr. Sands believes porcelain veneers are an investment that can last decades, and makes every effort to make sure his patients feel comfortable and confident in their decision to proceed with the treatment.
If Dr. Sands determines that you are a good candidate for porcelain veneers, he will then create a custom-tailored treatment plan designed for your unique needs. The exact details of your treatment will depend on the type of veneers Dr. Sands recommends to achieve your goals. In most cases, Dr. Sands designs a treatment plan that can effectively address your concerns and can typically be completed in as little as two visits.
Easy processes, wonderful results
Preparation
For standard porcelain veneer procedures, Dr. Sands will prepare your teeth by carefully removing a very small portion of tooth enamel from the surface. Since preparation techniques and ceramic materials have advanced in recent years, Dr. Sands can retain much of the natural tooth structure which greatly reduces treatment time and the potential for discomfort. Next, Dr. Sands will take an impression of the treatment area to ensure the best fit possible. Once the impression is complete, he will send it to an accredited dental laboratory to create your custom veneers.
Temporaries
While the permanent veneers are being made, Dr. Sands will provide temporary veneers so you can become accustomed to their feel, size, and appearance. This also gives Dr. Sands the opportunity to analyze the shape, length, color shade, and alignment of the teeth to make sure the veneers are an accurate, natural-looking fit and an optimal color that blends well with surrounding teeth. These temporary veneers also allow you to "try on" your new smile, and give Dr. Sands an opportunity to make final adjustments to the size and shape of your permanent veneers before they are bonded into place. Any modifications to the final veneers that are based on the temporaries will be communicated to the ceramist so that your ultimate results meet your expectations.
Bonding / Cementing
In the final stage of the process, Dr. Sands will first remove your temporary veneers and disinfect the teeth before the bonding process begins. After making sure the permanent veneers fit comfortably and precisely, Dr. Sands cements the veneers onto the front side of each tooth. The bonding material is designed to be incredibly durable, which should yield very long-lasting results. In fact, with proper care, many patients enjoy their veneers for decades. Once Dr. Sands has affixed the veneers to your teeth and gives them a final polish, the treatment process is complete.
Caring For Your Veneers
Porcelain veneers and the bonding material used to affix them to the teeth are both designed to be incredibly strong and stain-resistant. However, veneers are not indestructible and there are certain precautions patients can take to prolong the lifespan of their veneers. Patients should brush, floss, and rinse regularly and schedule twice-yearly oral exams to maintain the best results. For patients who clench or grind their teeth at night, a simple oral appliance can prevent undue damage from occurring during sleep. Patients with porcelain veneers may also wish to avoid exceptionally hard foods to minimize the risk of fracturing a veneer. With a little bit of extra care, patients should be able to enjoy their new, beautiful smile for decades to come.
A-List Quality Smiles
Ryan Garcia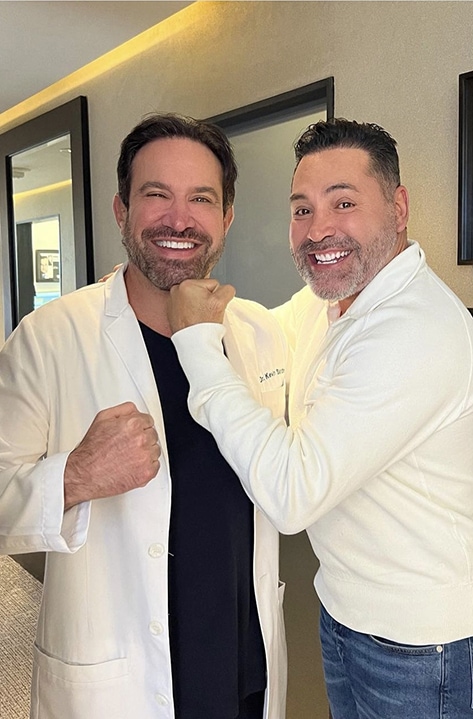 Oscar De La Hoya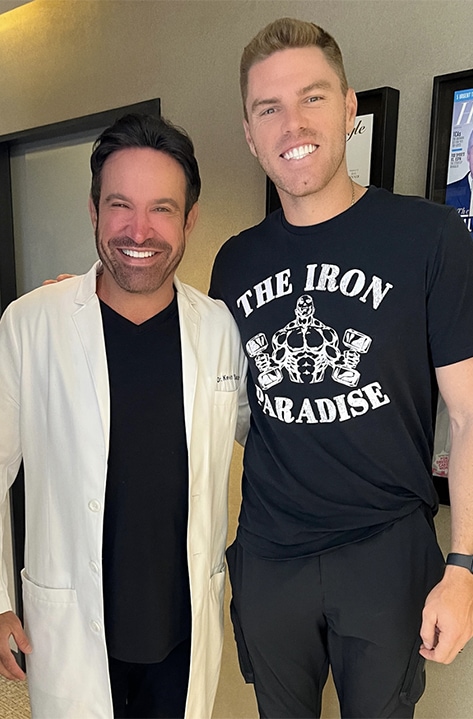 Freddie Freeman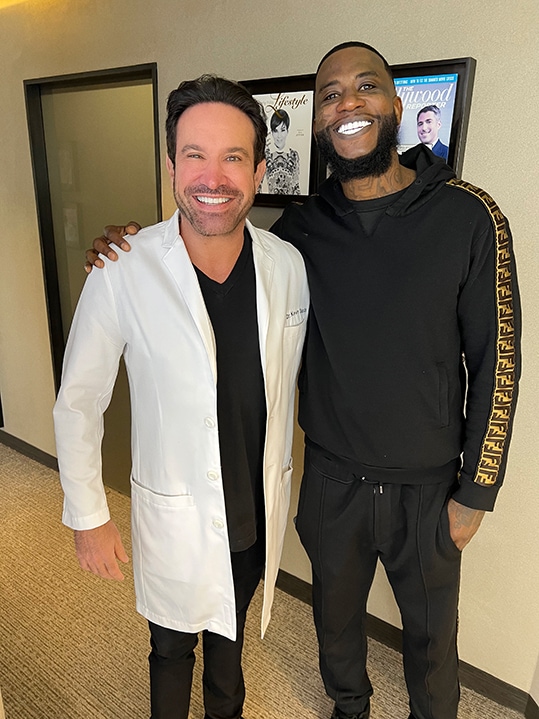 Gucci Mane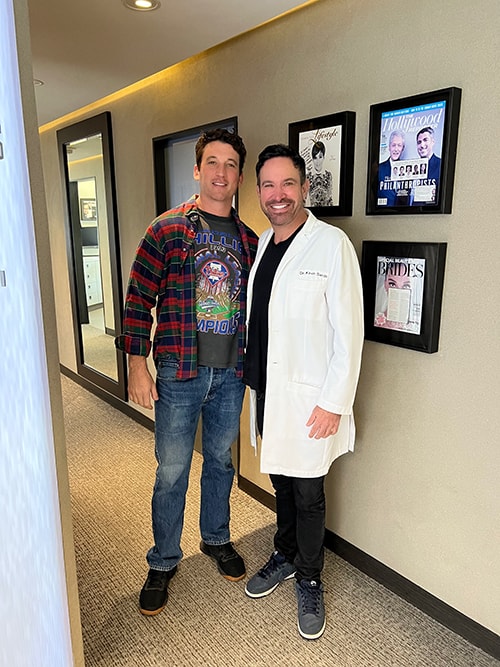 Miles Teller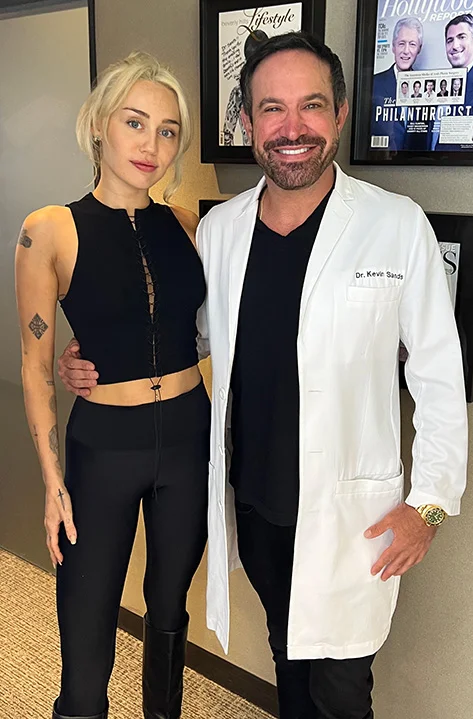 Miley Cyrus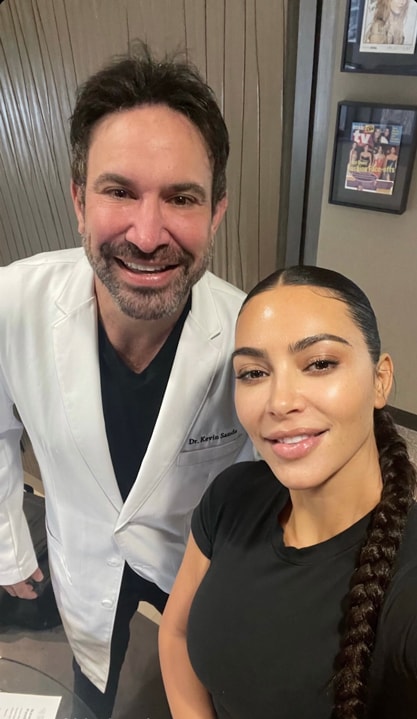 Kim K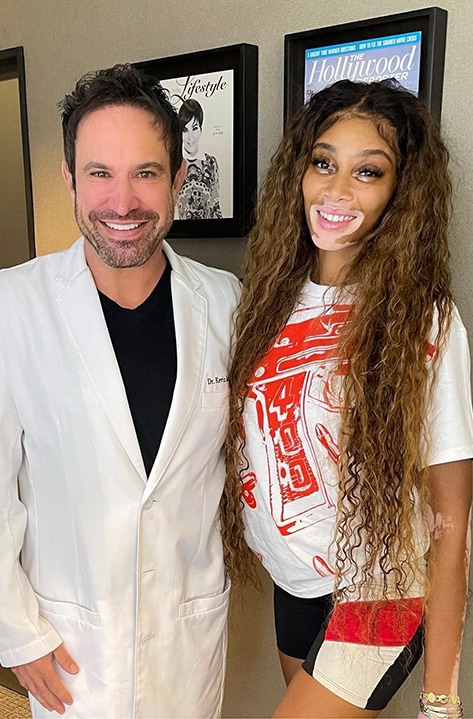 Winnie Harlow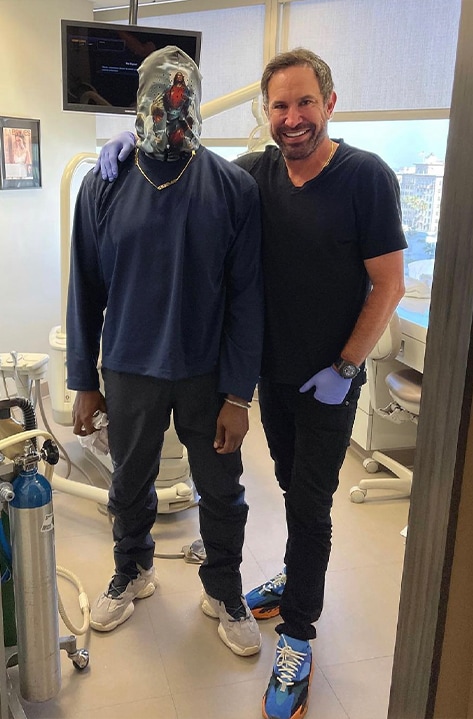 Kanye West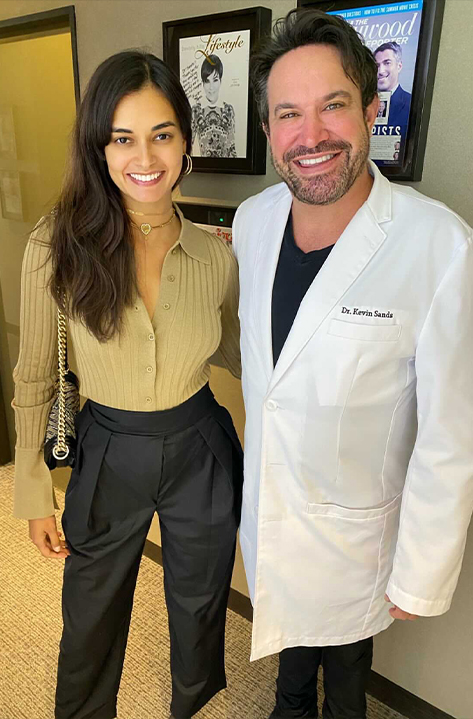 Gizele Oliveira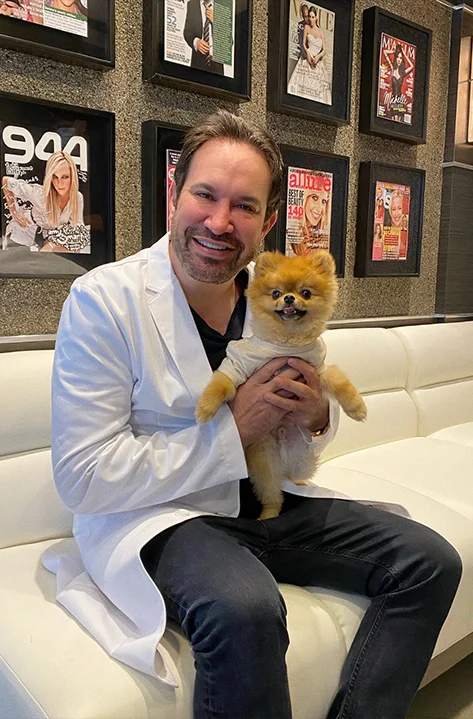 Jeff Pom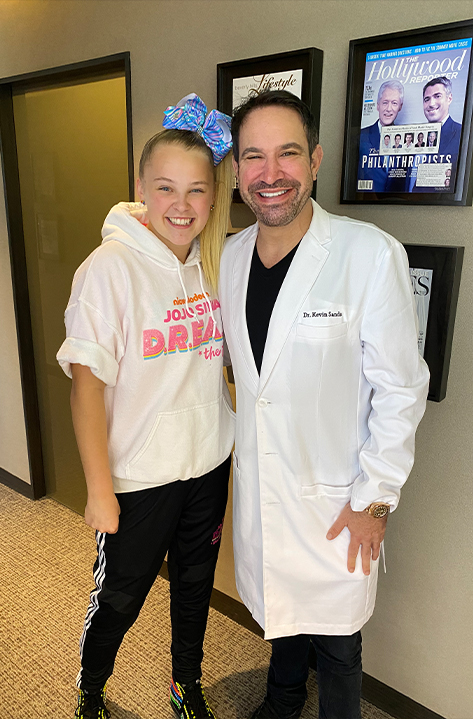 Jojo Siwa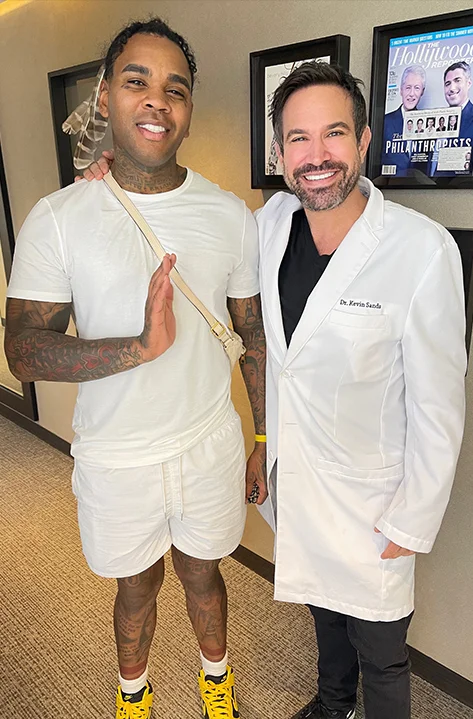 Kevin Gates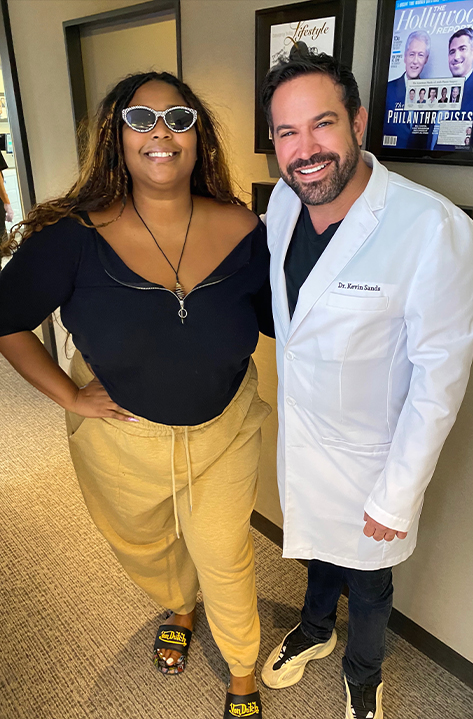 Lizzo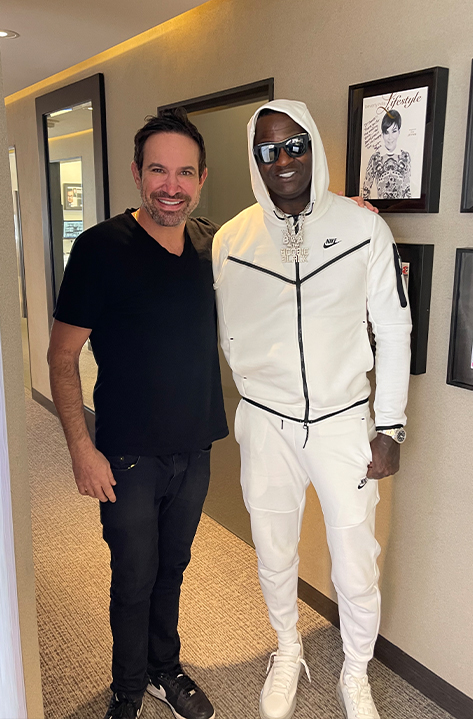 OG Boobie Black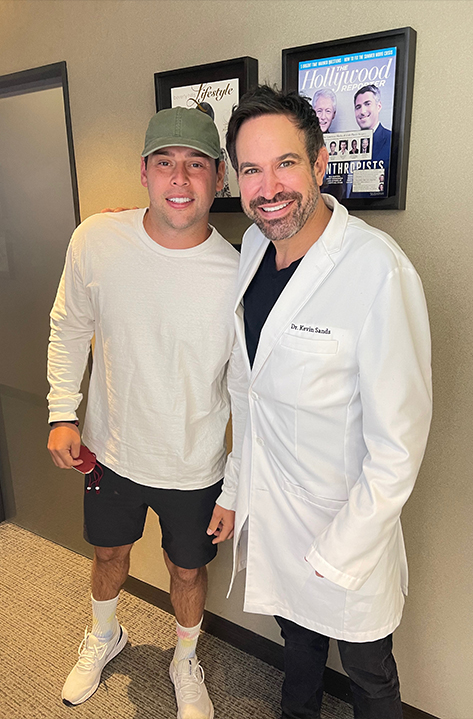 Scooter Braun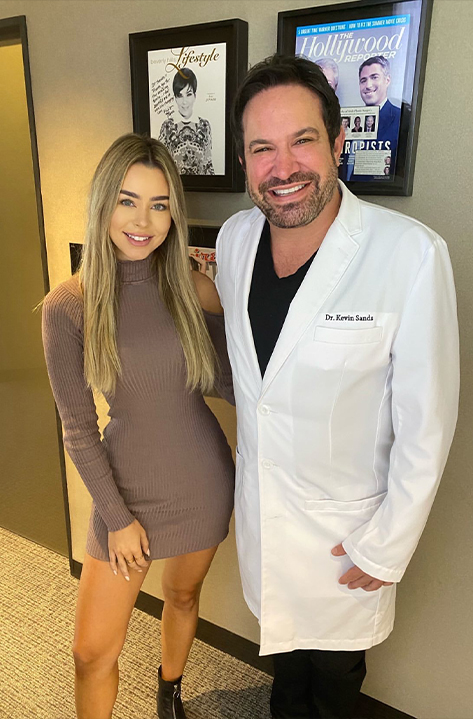 Sierra Furtado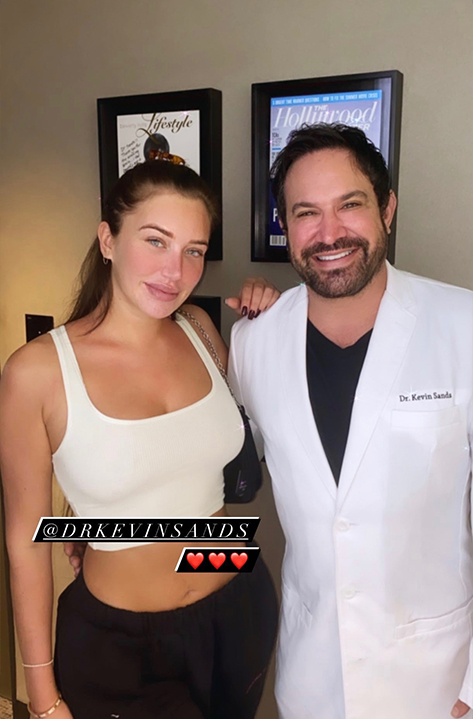 Stassie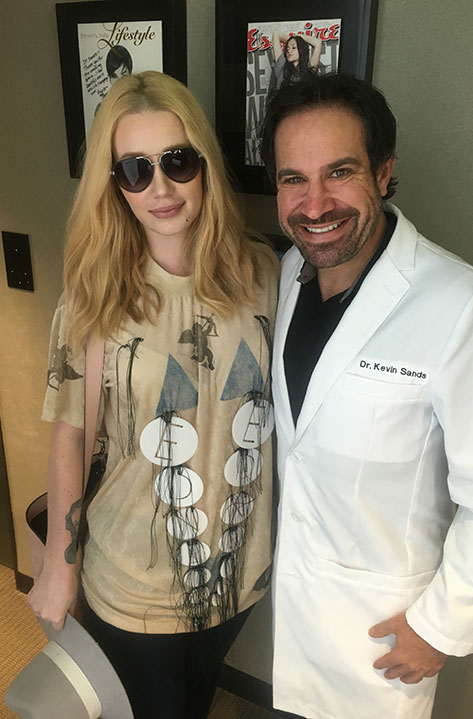 Iggy Azalea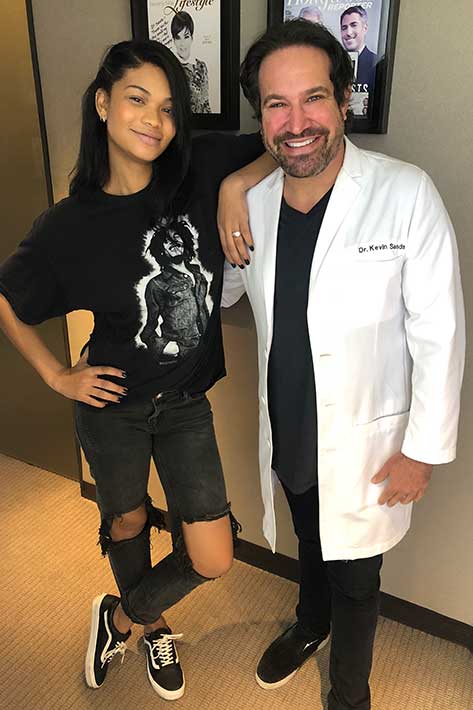 Chanel Iman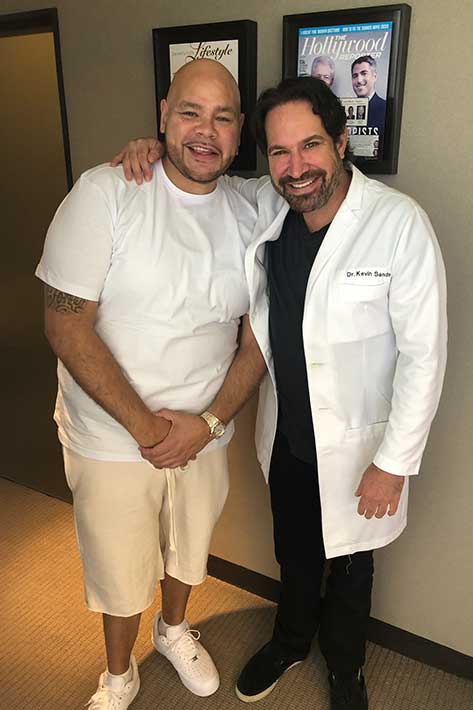 Fat Joe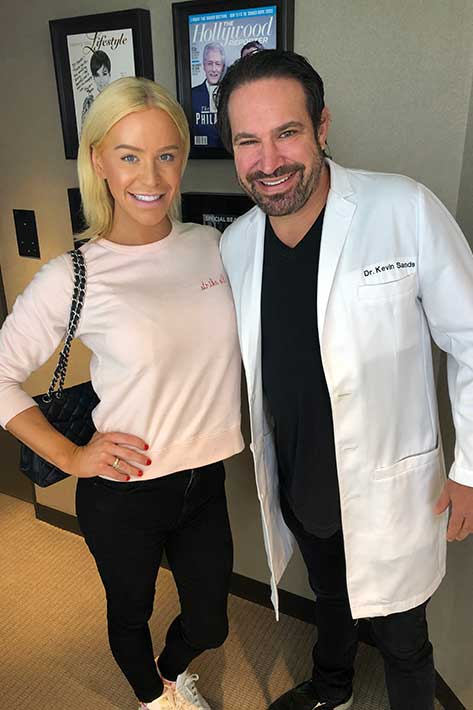 Gigi Gorgeous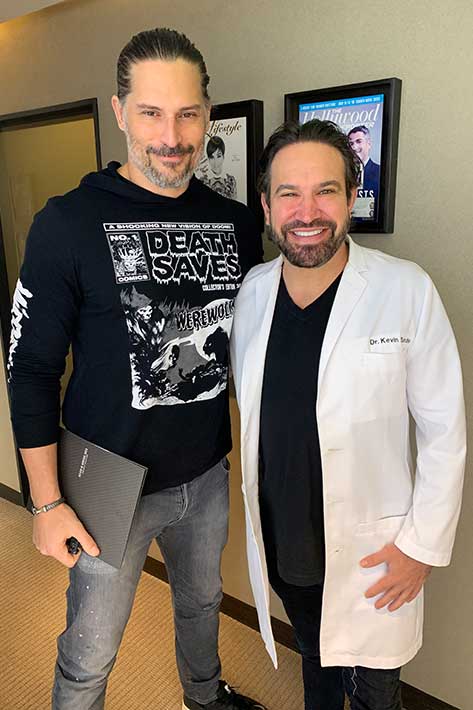 Joe Manganiello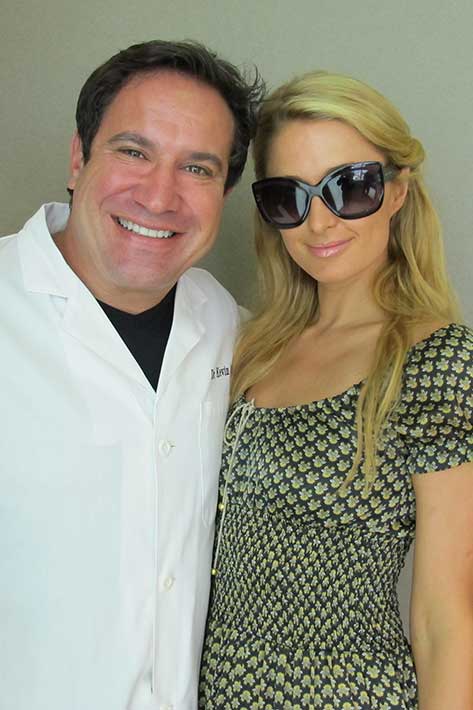 Paris Hilton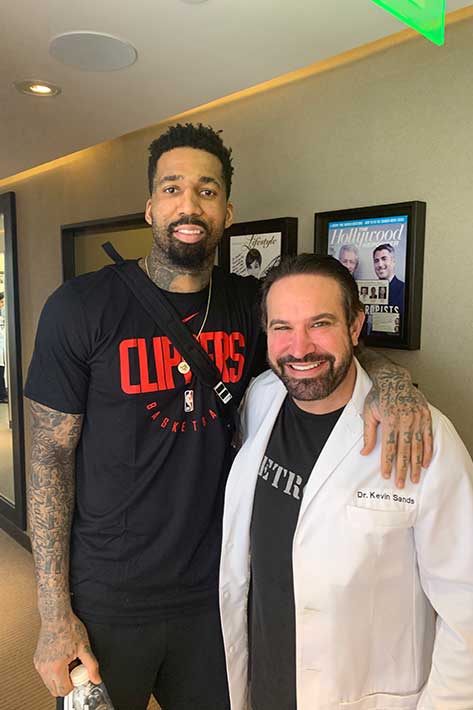 Wilson Chandler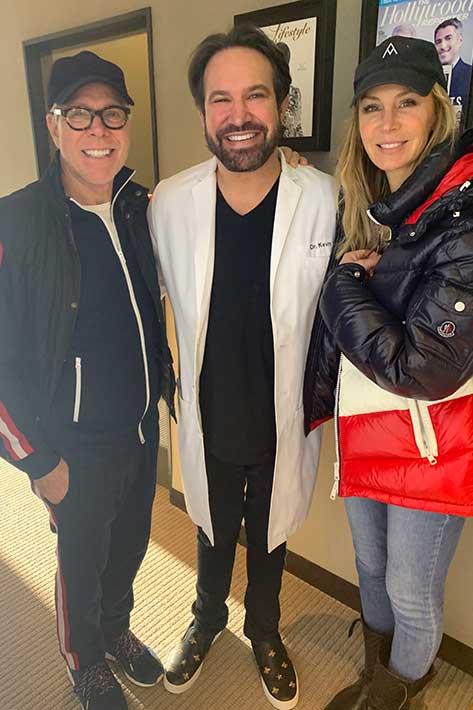 Tommy Hilfiger and Wife Dee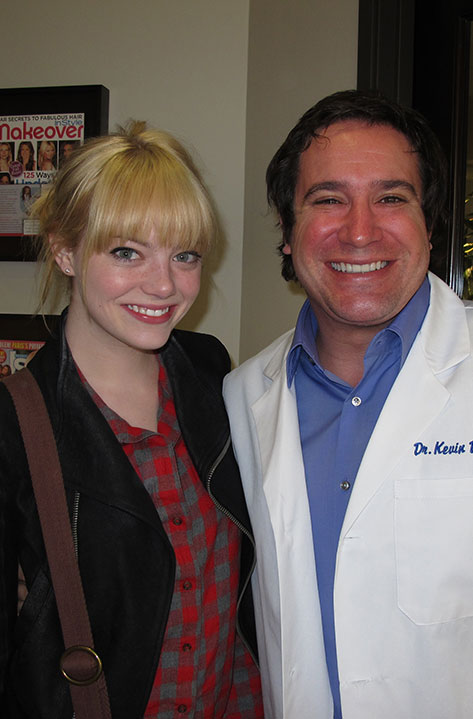 Emma Stone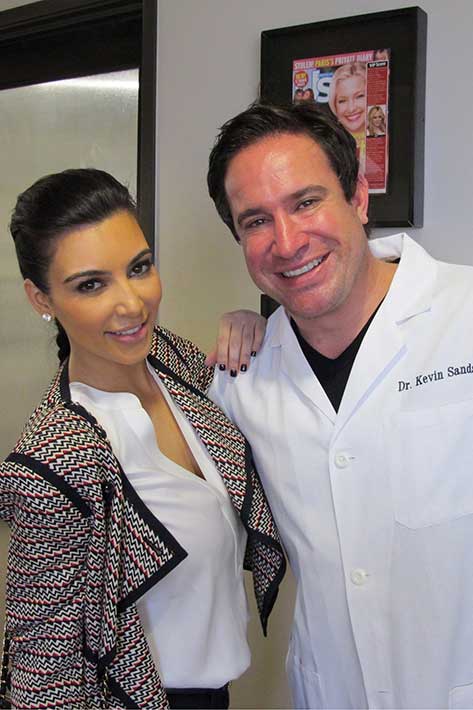 Kim Kardashian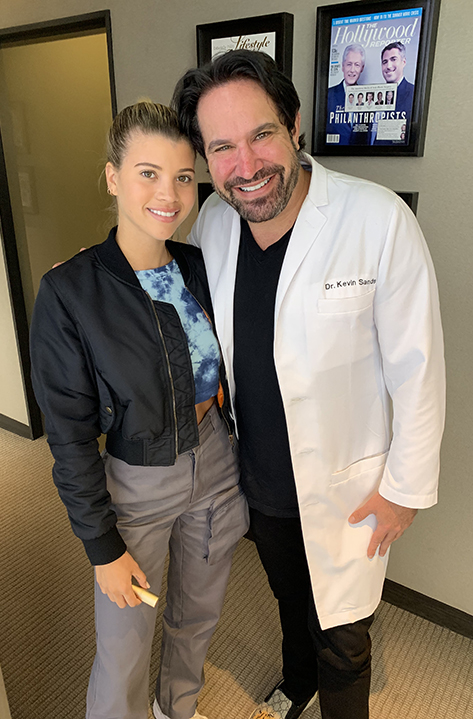 Sofia Richie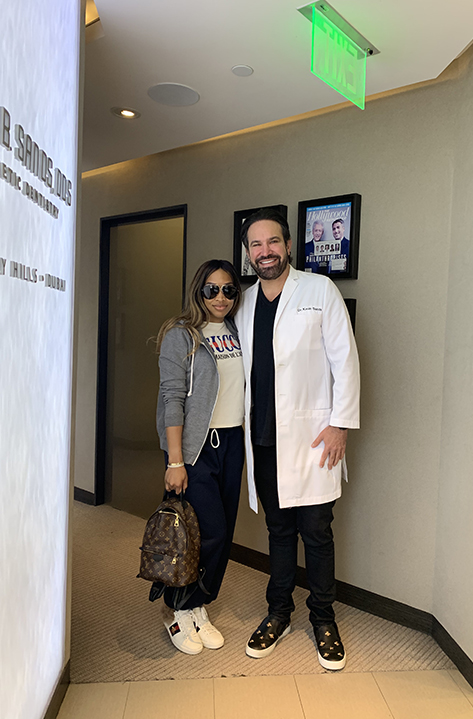 Malika Haqq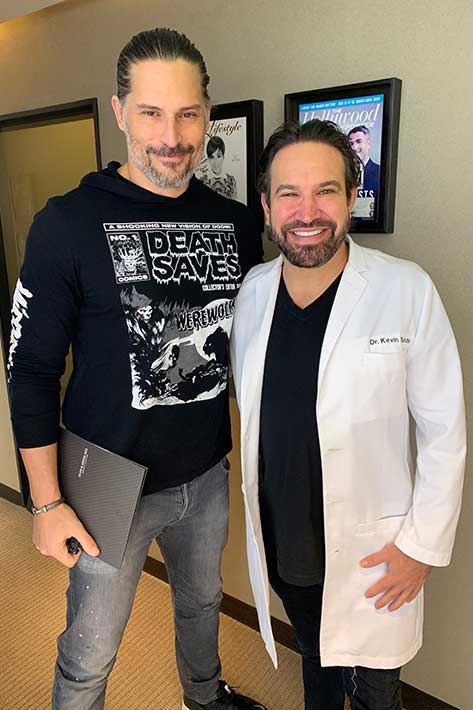 Joe Manganiello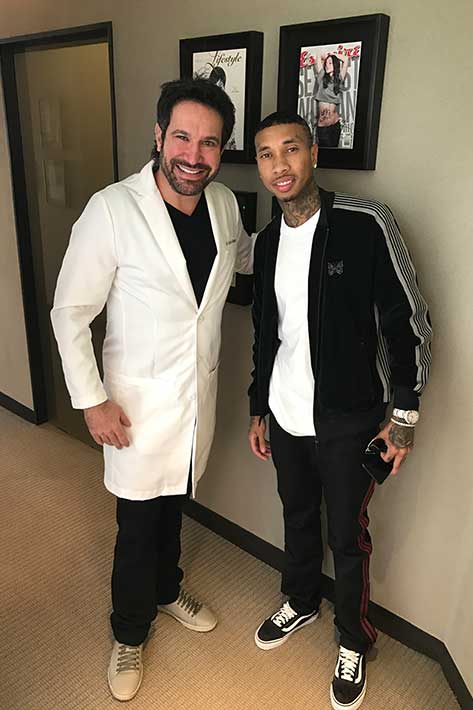 Tyga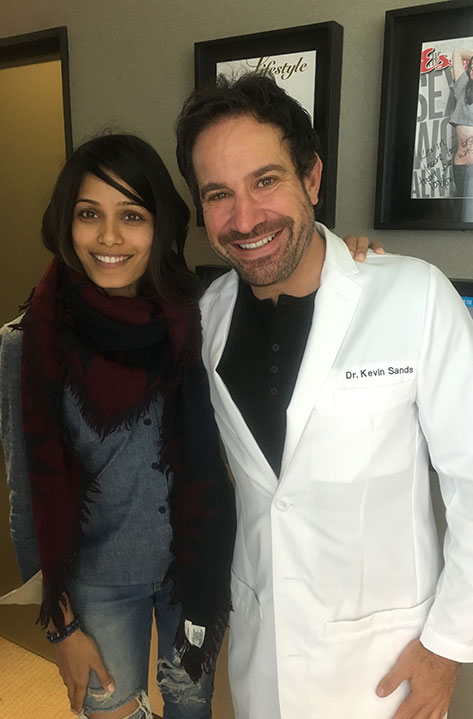 Freida Pinto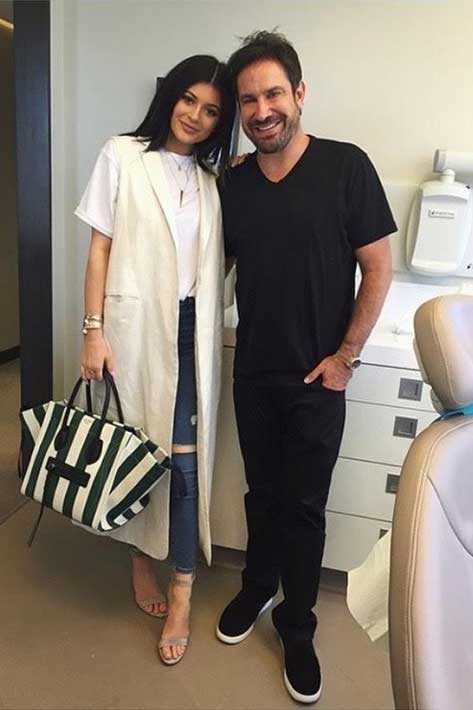 Kylie Jenner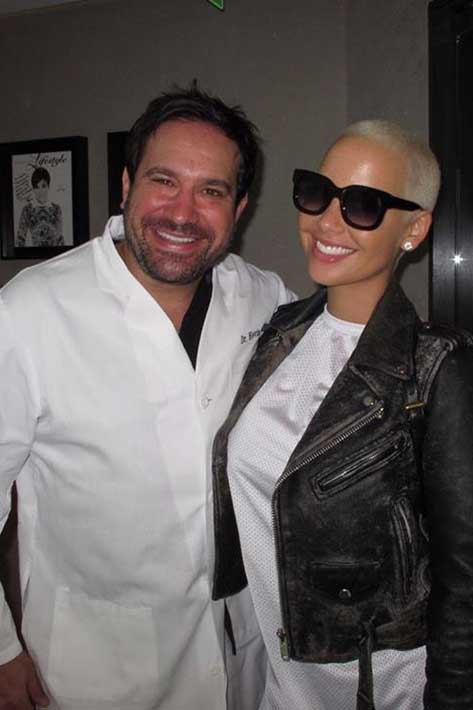 Amberrose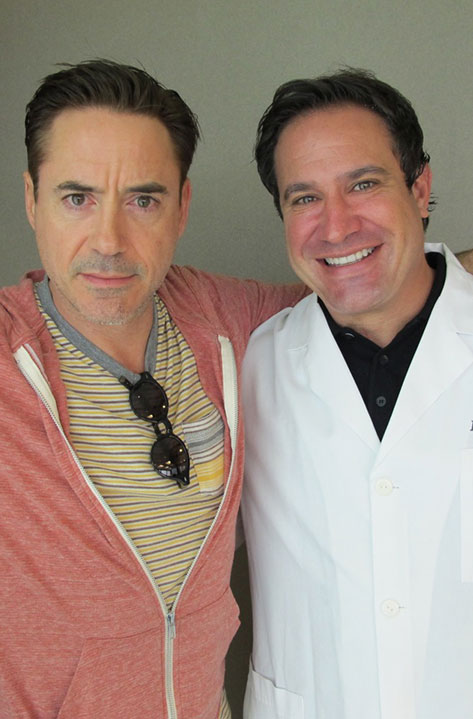 Robert Downey Jr.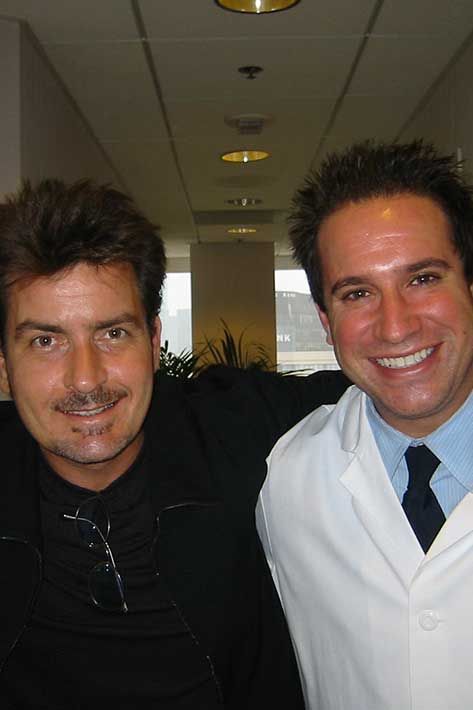 Charlie Sheen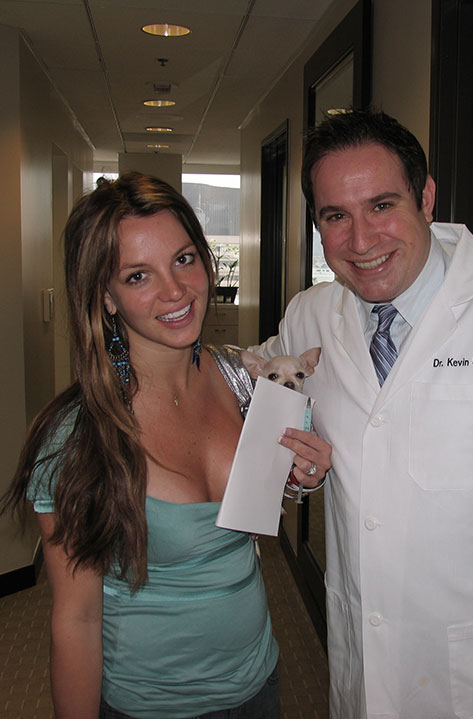 Britney Spears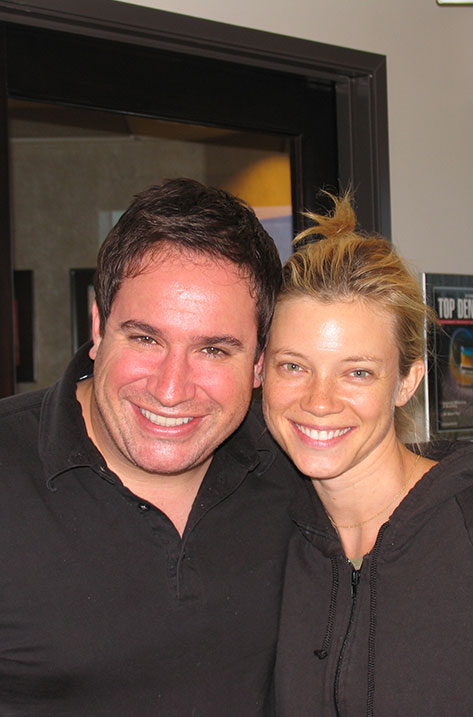 Amy Smart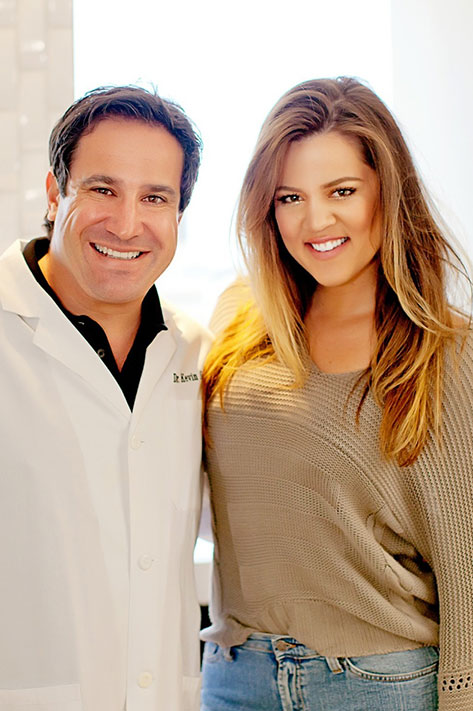 Khloe Kardashian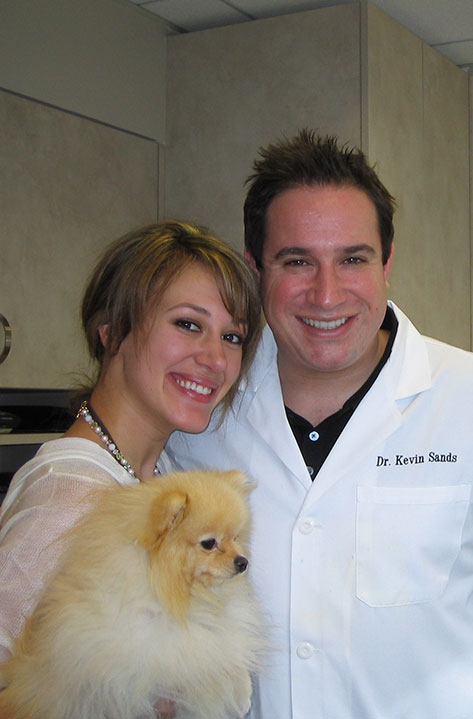 Hailey Duff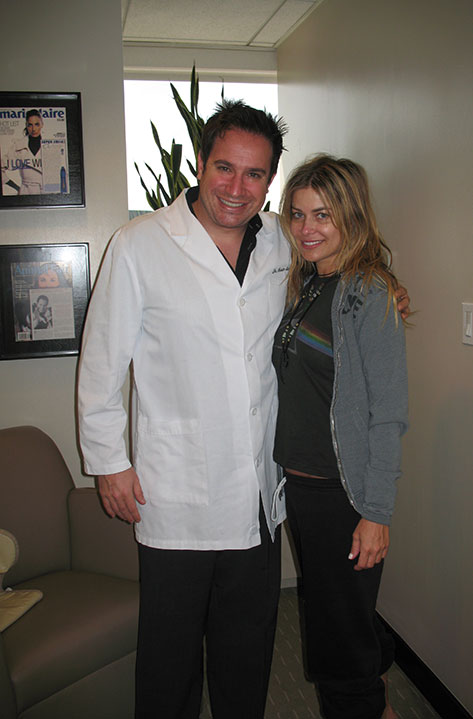 Carmen Electra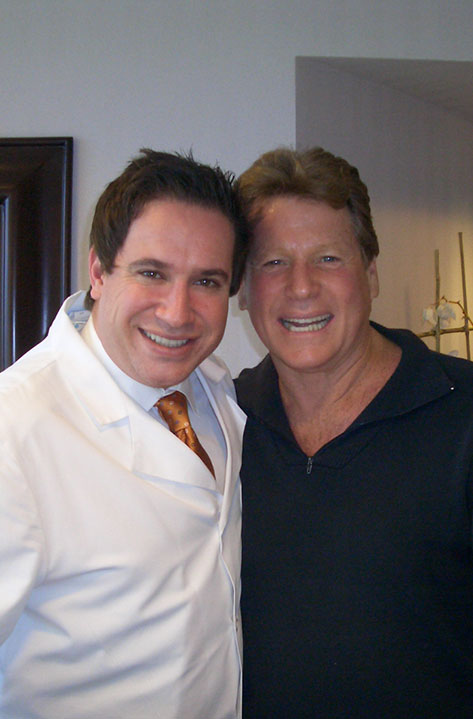 Ryan O'Neal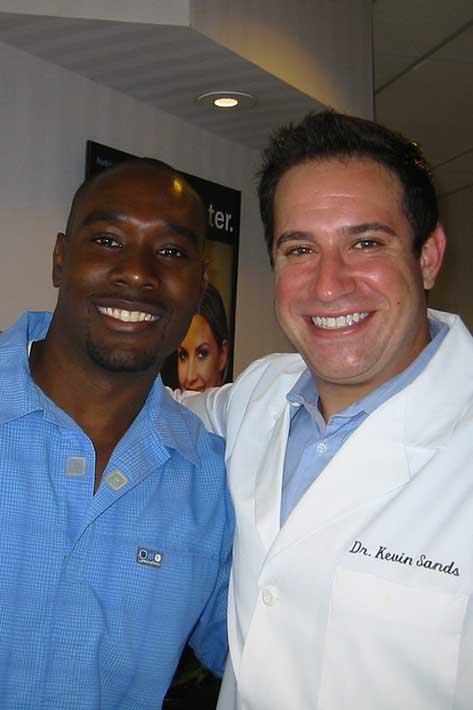 Morris Chestnut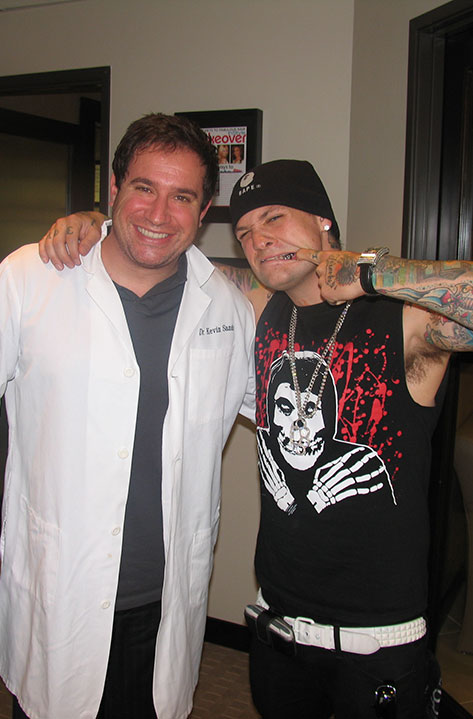 Benji Madden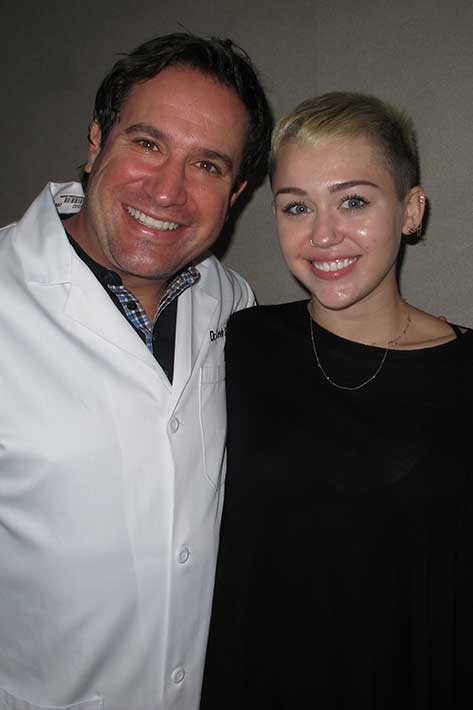 Miley Cyrus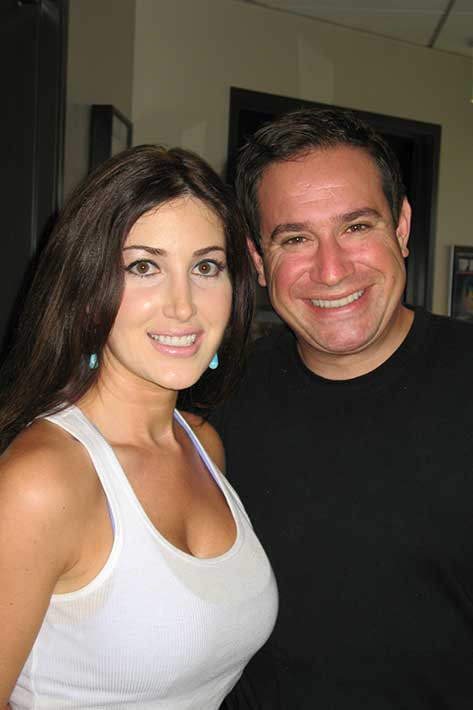 Stephanie Schaeffer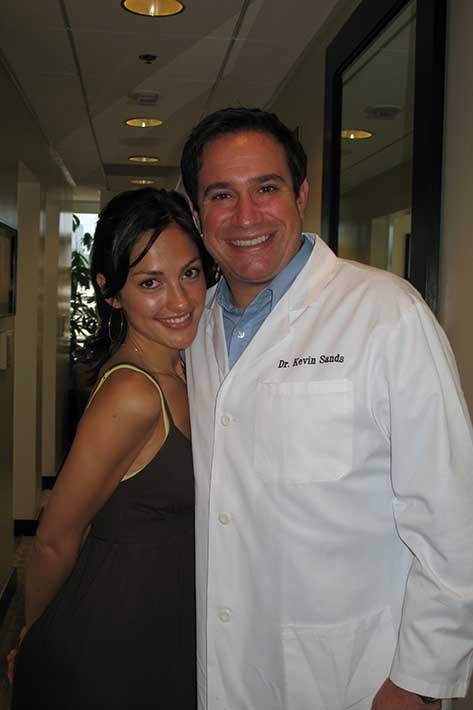 Minka Kelly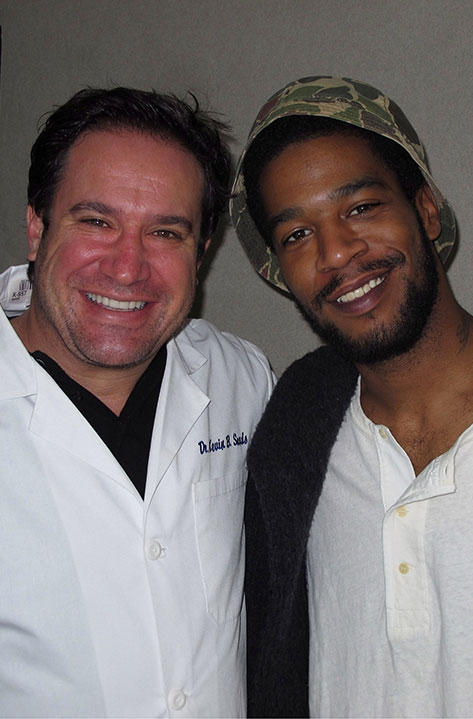 Kid Cudi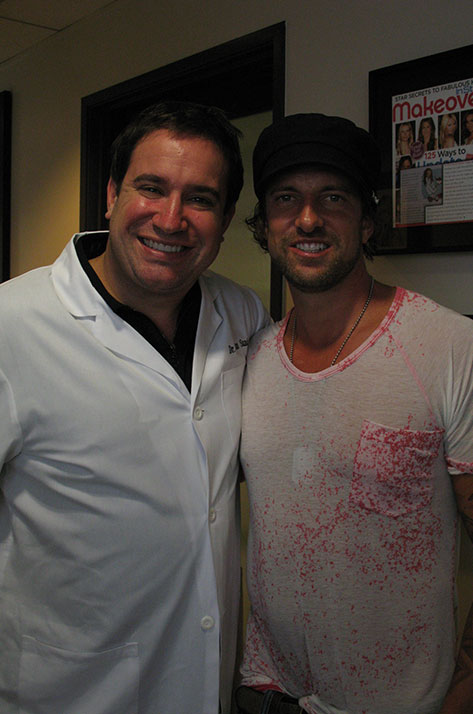 Daniel Powter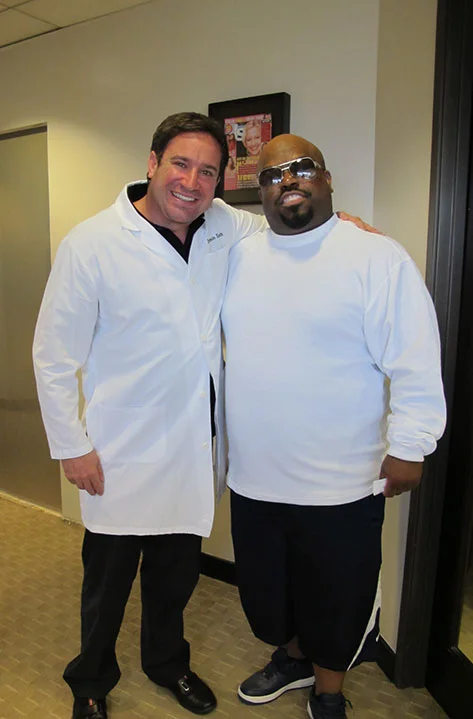 Cee lo Green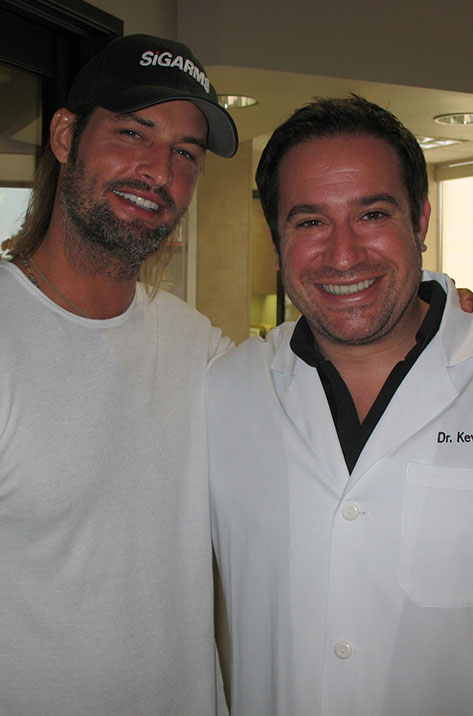 Josh Holloway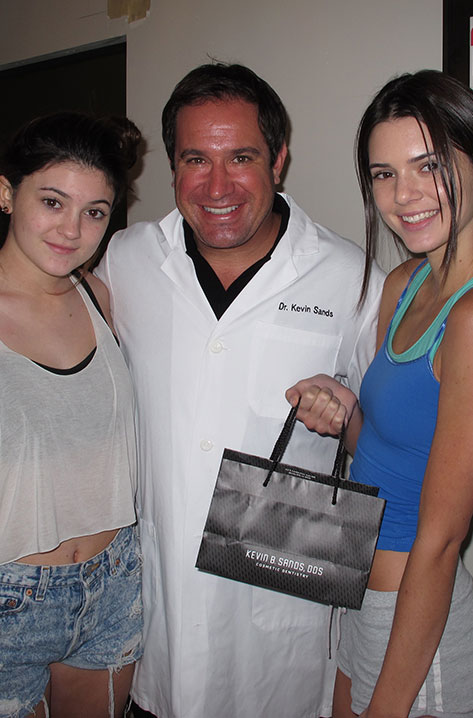 Kylie & Kendall Jenner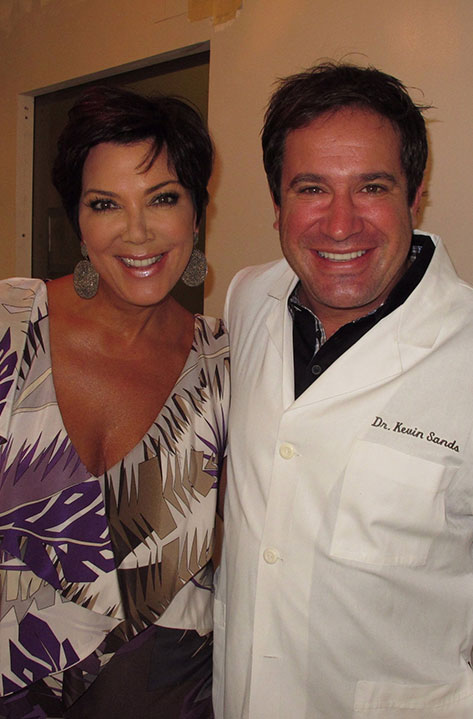 Kris Jenner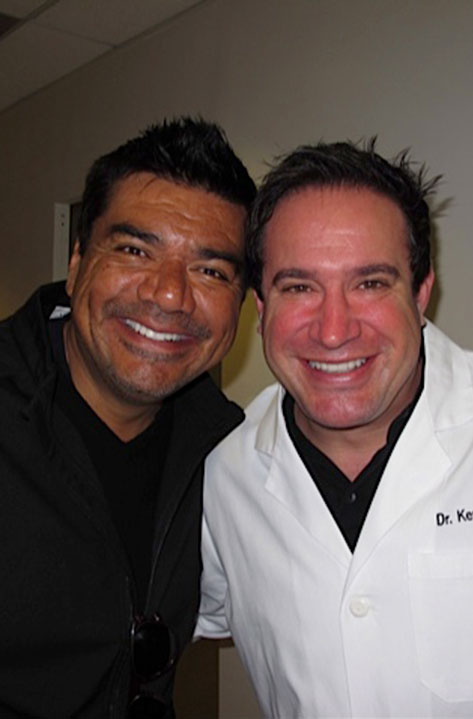 George Lopez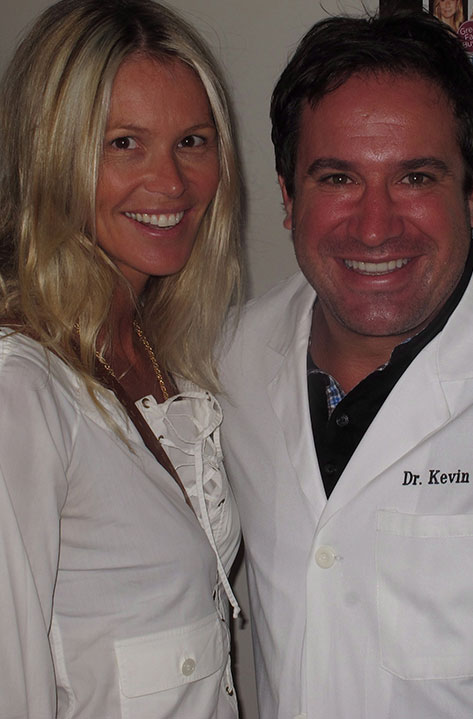 Elle MacPherson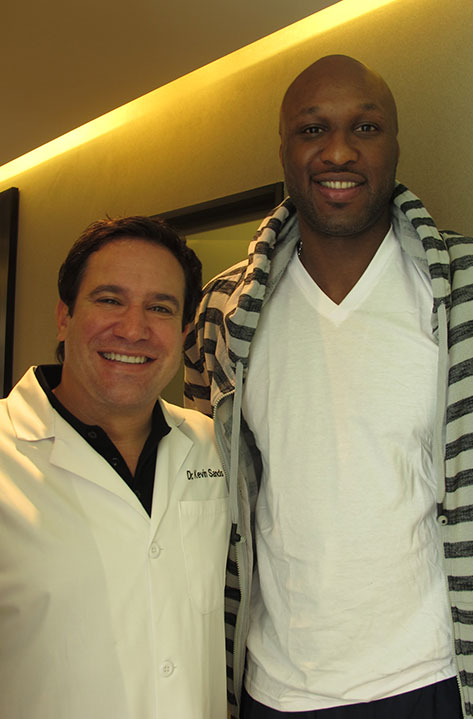 Lamar Odom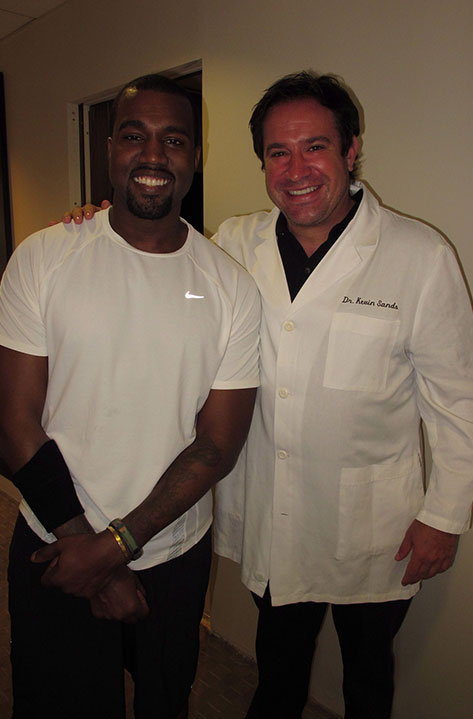 Kanye West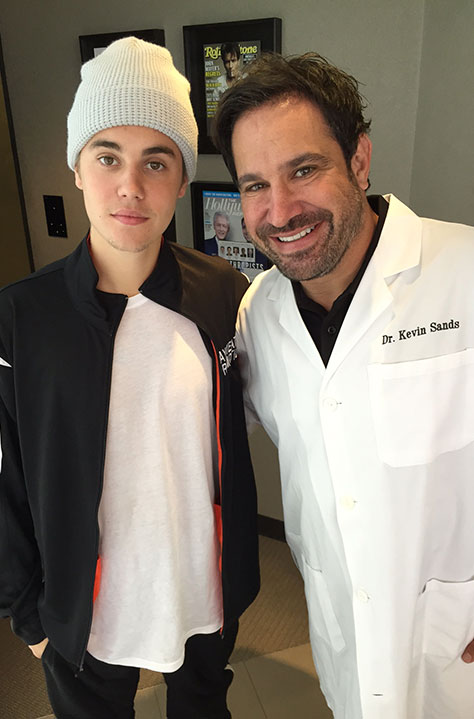 Justin Bieber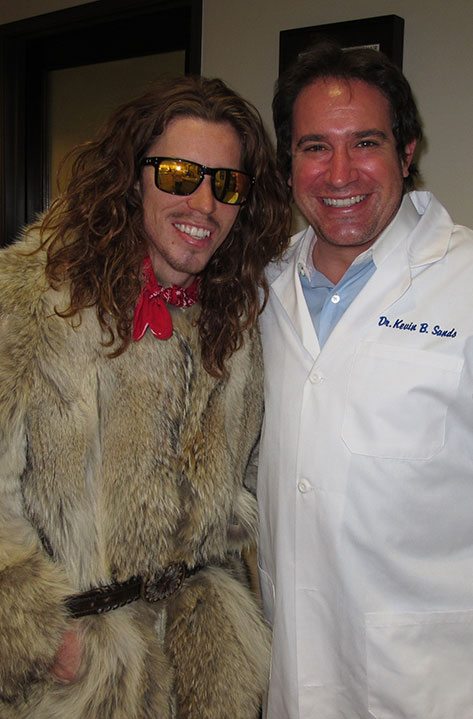 Shaun White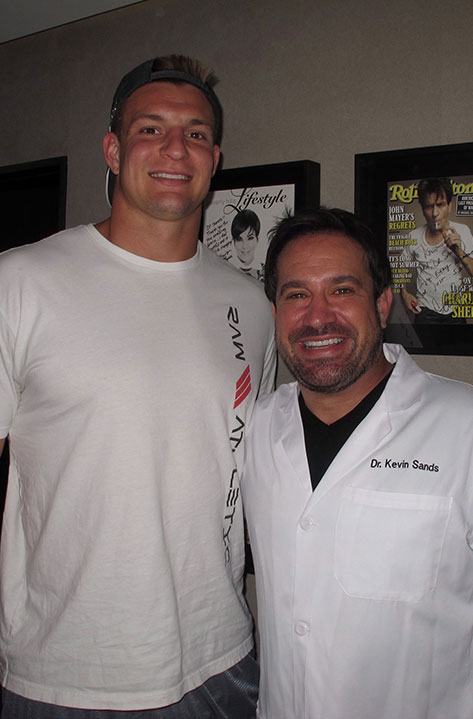 Robert "Gronk" Gronkowski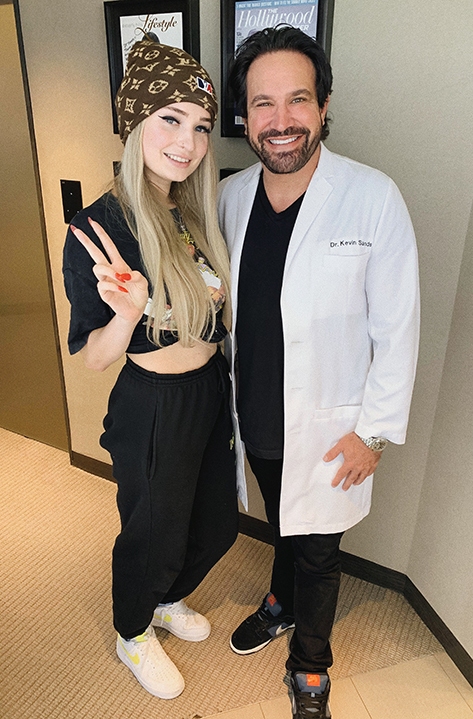 Kim Petras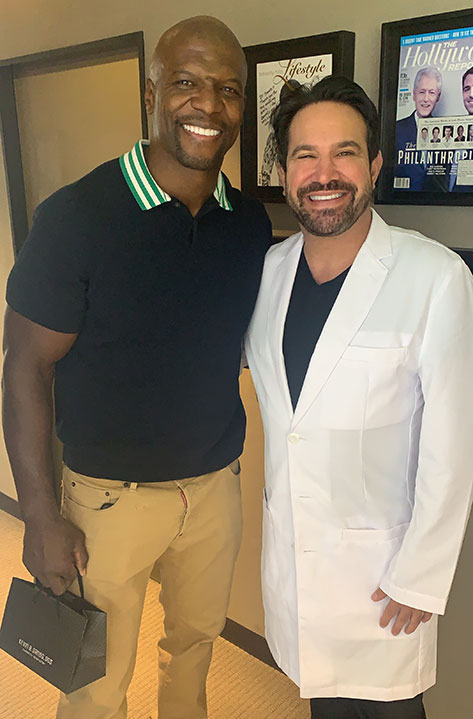 Terry Crews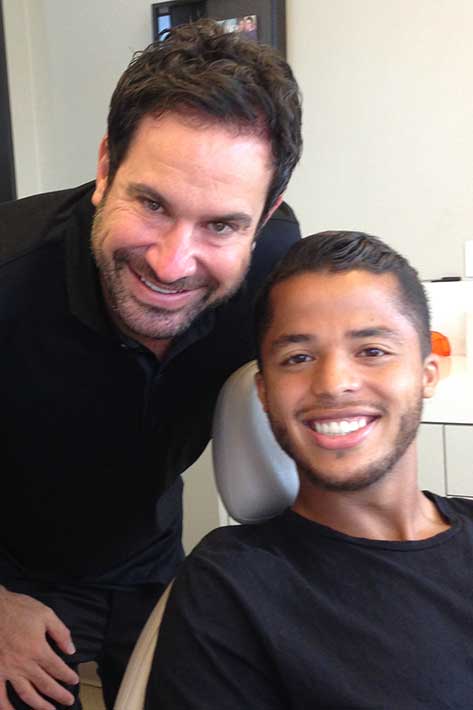 Giovani Dos Santos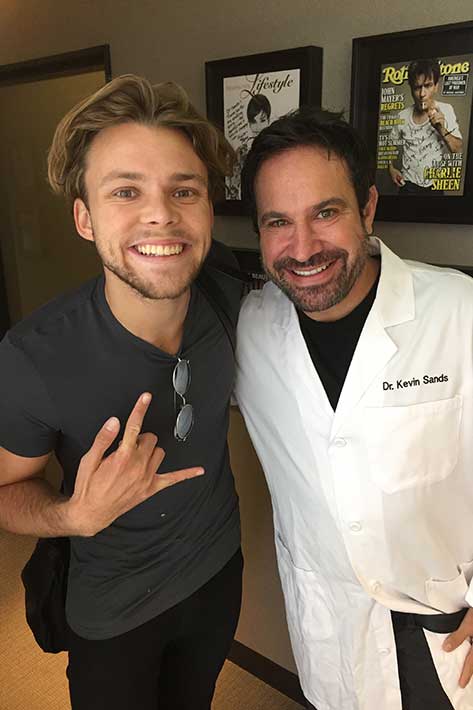 Ashton Irwin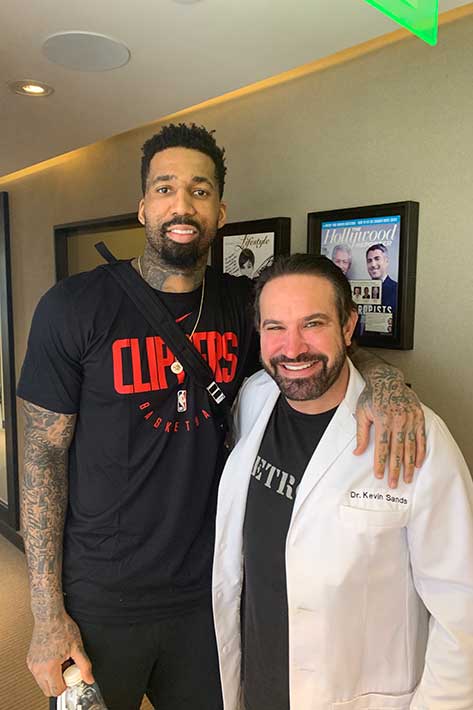 Wilson Chandler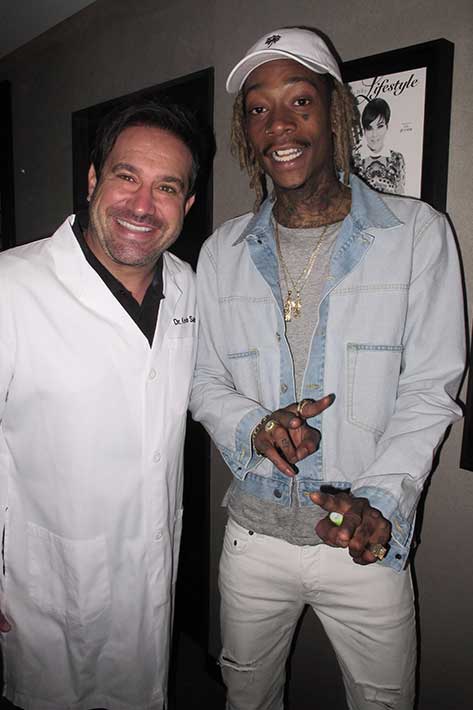 Wiz Khalifa
Contact Dr. Kevin Sands
For more information on dental veneers, or if you would like to schedule an appointment with Dr. Sands, please contact us today.