How Much Do Porcelain Veneers Cost?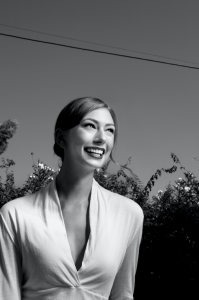 As with most cosmetic dentistry procedures, there is no one set price for porcelain veneers. With the ability to correct or conceal a multitude of tooth imperfections, porcelain veneers can resolve cracks, chips, gaps, spaces, stains, discoloration, and even mild tooth misalignment. The final cost of porcelain veneers takes into account a variety of factors, including your individual needs and cosmetic goals, which are represented in the customized treatment plan designed by Dr. Kevin Sands.
Factors that can impact the price of your veneers procedure may include:
Number of veneers needed
Location of the affected teeth
Type of veneers
Cost of the materials
Laboratory fees
Experience of the cosmetic dentist
Geographic location of the practice
Porcelain veneers are a versatile, natural-looking, and long-lasting cosmetic dentistry option that can create superior results. As one of the most popular and reliable procedures for smile enhancement, many of our patients see porcelain veneers as a worthwhile investment. In an effort to make the procedure more accessible for a wider scope of individuals, we also offer several financing options. These low-to-no interest rate loans and low monthly payments can help patients more easily afford the cost of treatment. If you would like to learn more porcelain veneers, please contact us to schedule an appointment with Dr. Sands.
Previous Post
Next Post