Can I Get Porcelain Veneers?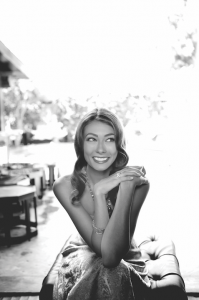 Porcelain veneers provide an incredibly versatile and conservative option for improving the appearance of teeth. If you are interested in changing the color, shape, size, or alignment of teeth with lasting results, porcelain veneers from our cosmetic dentistry practice may be the right option for you. With porcelain veneers, Dr. Kevin Sands can conceal a wide variety of perceived dental flaws, including:
Misaligned teeth
Deep stains and discoloration
Gaps between teeth
Chipped, cracked, or worn teeth
Short or uneven teeth
In addition to having a desire to change the appearance of their teeth, candidates for porcelain veneers must also have good overall dental health. Teeth need to be healthy and strong enough to provide long-lasting support for the veneers. The presence of decay and disease in the mouth can undermine the quality of the results; however, with effective dental treatments, Dr. Sands may be able to improve oral health for porcelain veneers. If you are considering porcelain veneers, we encourage you to contact our practice to schedule a consultation with Dr. Sands. During your consultation, he will examine your teeth and explain precisely how porcelain veneers can beautify your smile.
Previous Post
Next Post