Can Custom Porcelain Veneers Transform My Smile?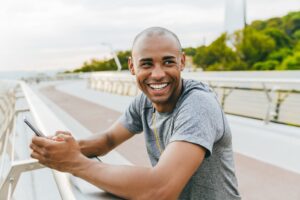 It's no secret that porcelain veneers are one of the most popular solutions for enhancing the smile. In fact, a number of celebrities have used porcelain veneers to conceal gaps, misalignments, discoloration, and other imperfections, paving the way for the dazzling smiles we can so easily recognize. Veneers are thin, durable, and versatile. Additionally, they have the major advantage of giving the smile an extra-alluring shine. No wonder they're a celebrity favorite!
At the office of Dr. Kevin Sands, a leading cosmetic dentist in Beverly Hills, veneers are specially crafted using advanced 3D imaging technology to match each patient's natural smile. This top-of-the-line system, combined with Dr. Sands' extensive experience and artistic touch, have brought out the best smiles in many of our celebrity patients.
Interested in upgrading your smile to "star" level? Take a look at this in-depth blog about porcelain veneers on our sister website, and feel free to contact us today.
Previous Post
Next Post